Planning a Rescue
Always have a documented rescue process in place
Once the planning is complete, it is advisable for the process to be documented and turned it into a written emergency rescue plan, which can be communicated to everyone who is involved within the plan from managers, health and safety professionals as well as site-based contractors and workforce.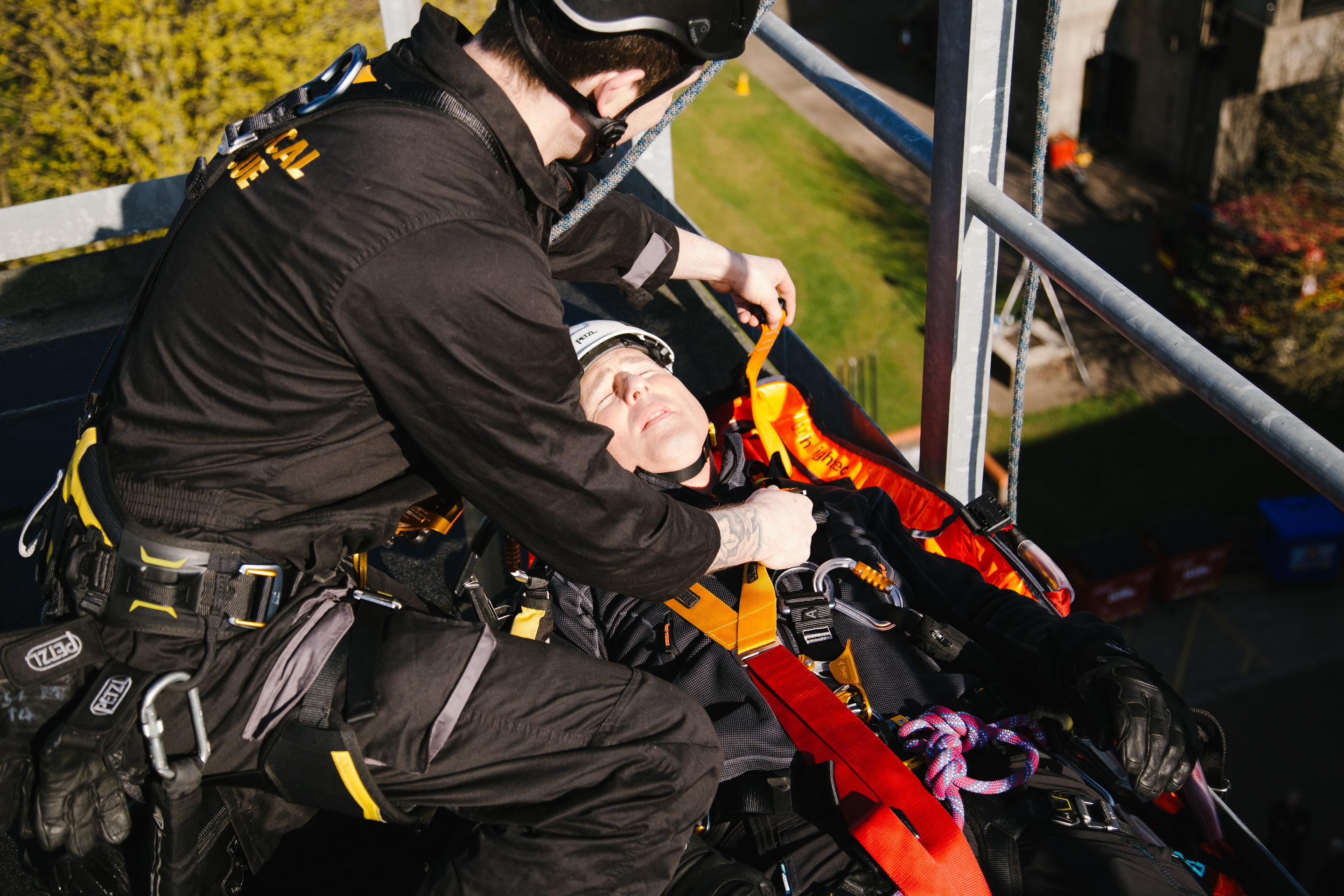 You can no longer rely on the emergency services
Click below to discuss your current work at height rescue provision or contact us on 01482 398521 or customer@hfrsolutions.co.uk
A critical mistake we often witness is reliance on emergency services to carry out any rescue that might be required. Whilst there might be some circumstances where this might be appropriate the initial duty lies with those undertaking the work, you must have a plan for rescuing your team as the emergency services may not be able to attend or assist.
Work at height rescue considerations
Minimise the fall, even during a rescue operation
How will a rescuer safely get to a person stuck working at height?
Good rescue planning will avoid putting anyone else at risk
Make sure all anchor points are fit for purpose & able to handle additional loads
These key points need to be discussed and planned for in advance, not during the intensity of a rescue.