Specialist Works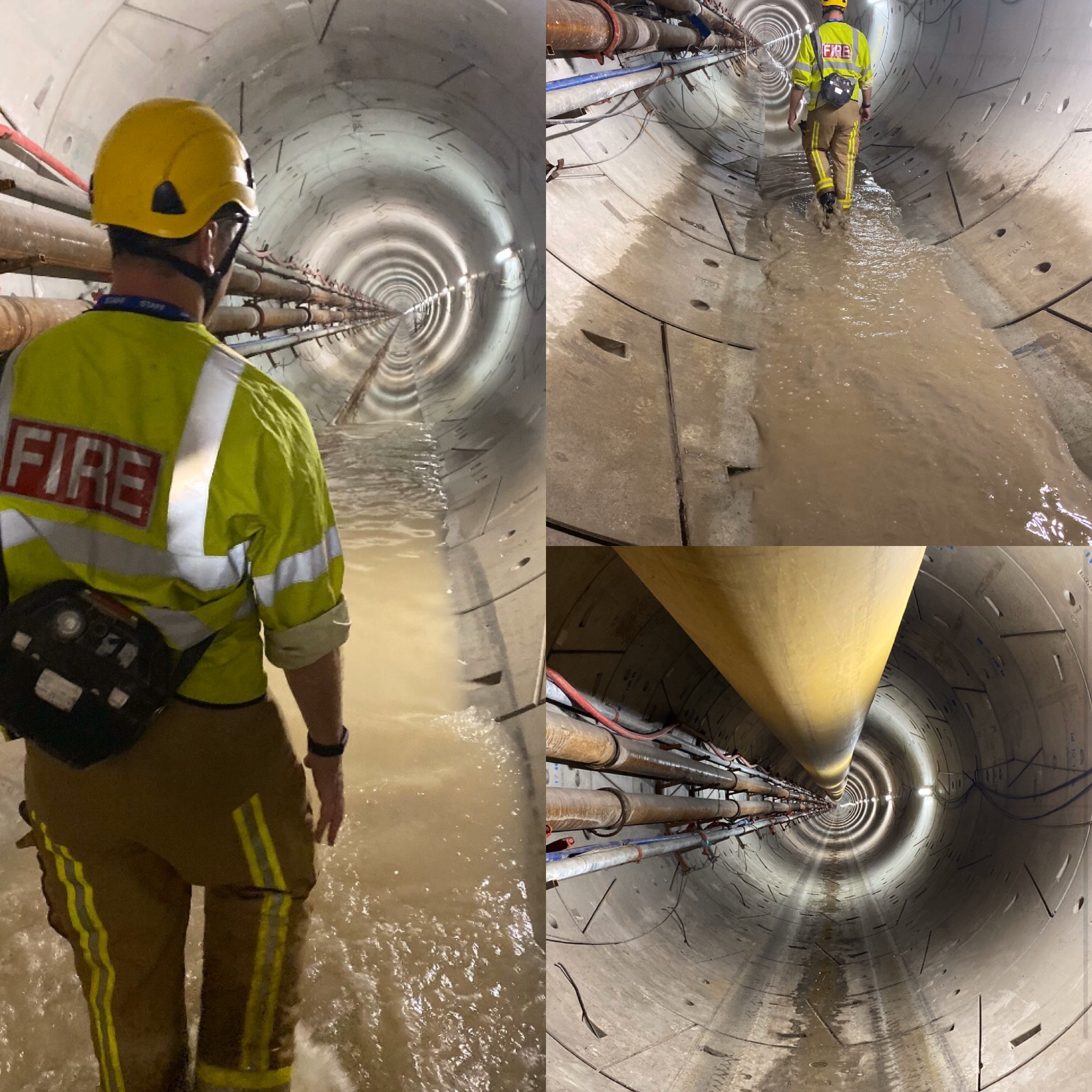 Supporting HS2 Contract Civils & Groundworks
HFR Solutions understands that safety is paramount for any significant infrastructure project, to ensure it does not suffer any unnecessary delays, lost time injuries, or damage to brand and reputation, which may also affect agreed SLA's, timescales and revenues.
HFR Solutions would be delighted to support your working team in managing your site safety by driving a positive safety culture during the site works.
HS2 Scope of Works
The scope of works for numerous HS2 contracts may require assistance with specialist emergency response and management requirements, including tunnelling, confined space and working at height response.
Our rescue specialists for tunnelling operations and high risk confined space activities, providing a reactive response but focus on proactive safety to prevent an incident occurring. We can also assist you with any specialist training that you may need.
Standby rescue team deployment, emergency management, consultancy, specialist equipment, and training solutions
Our comprehensive range of standby rescue and emergency management solutions support infrastructure projects, high-risk activities, meet legislative compliance and cover risks such as:
Rescue teams for tunnelling operations
Confined space consultancy (tunnelling)
Fire response
Advanced first aid and medical response
Hazmat and environmental response
Work at height rescue
Fire risk assessments
Safety and response training
Further Information
For an informal chat about your HS2 project and existing site-safety provisions, please contact us on 01482 398521 or [email protected]
HFR Solutions heritage & overview
HFR Solutions CIC have supported various local, regional, and national organisations better plan, prepare, and respond to incidents and emergencies and manage their site-safety during live projects.
Community Interest – Community Payback
Click here to find out how our community interest initiatives support our vision.
High-risk industries & infrastructure projects
We support various clients who operate in sectors such as power generation, live infrastructure, civil engineering, chemical processing, renewables, manufacturing, construction, petrochemicals, port and logistics and heavy industries based throughout the UK
Further Information
For an informal chat about your HS2 project and existing site-safety provisions, please contact us on 01482 398521 or [email protected]