PPE Inspection Services
PPE and safety equipment suffers wear and tear from usage and depreciates over time, therefore it is paramount that the equipment and PPE you supply to your employees;
Is well maintained
Is fit for purpose
Is regularly inspected
Complies with industry legislation
Is easily accessible for those who handle equipment supplies
Loler regulations 1998
Loler regulations state that any equipment used for any persons working at height should be tested every six months.
HFR Solutions PPE inspection services
As a leading provider of emergency response, consultancy and workplace safety training services, HFR Solutions has the experience, capacity, equipment and specialists to deliver inspection services that will test and certify your PPE and safety equipment, which may include;
Anchor points
Eyebolts
Harnesses
Ropes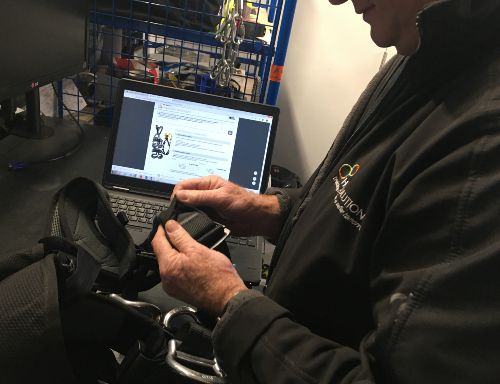 This service will be delivered by a RoSPA certified professional, accredited to deliver PPE inspection services.
Comprehensive reporting
Our PPE Inspection service will include a comprehensive report detailing our findings and recommendations following a thorough examination of your organisation's current equipment levels. An effective recording system will also help you to maintain adequate stocks of all the necessary equipment and PPE to meet your current and future requirements.
Total reassurance
By contracting HFR Solutions to deliver PPE Inspection Services on your behalf you can be confident that, as an independent specialist, we are able to help identify if your organisation is meeting its legal obligations and highlight any gaps that currently exist in your PPE and safety equipment stocks.