What is an ERT Team?
Dedicated rescue and safety specialists
HFR Solutions' highly motivated emergency response personnel hold vast expertise in the delivery of
Response and tackling emergency situations
Initiating your site-based rescue plans
Ensuring your health and safety procedures are maintained
Our highly trained and safety dedicated standby team will provide rescue provisions covering fire, first aid and hazmat incidents, as well as people working in confined space or at height, for a wide cross-section of industries or events.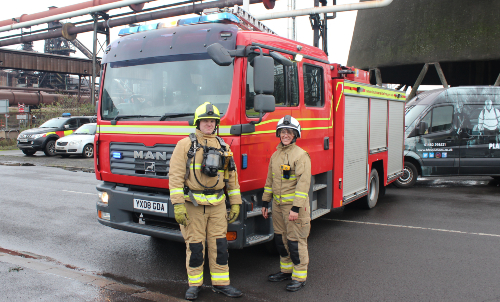 They will be fully equipped with the appropriate rescue equipment, PPE and advanced first aid equipment commensurate with the risk profile and hazards that may occur at your site.
Flexible and fully immersed in your business
We work with various businesses who operate a day shift or 24/7 operational-based shift systems so your business can rest assured that you will be fully covered when deploying a HFR Solutions standby response team.
Your business needs to be totally comfortable that a deployed incident response team will quickly become
Familiar with your site layout and factor in response
Familiar with your specific health and safety procedures
A pro-active extension of your health and safety team
When your organisation engages a team of emergency response specialists, they must operate with a flexible approach, be highly skilled and totally understand the importance of their role in supporting existing site-based health and safety procedures.
These specialists can be engaged on a short-term requirement as well as meeting a more permanent, year-round need, tailored to your site.
Team sizes to suit your needs - from two to twenty-people
As a risk prevention specialist, HFR Solutions CIC provides Rescue and safety teams ranging from a two-person up to a multi-person team for differing durations, deployed throughout the UK, to meet a specified risk, site or project.
Proactive approach to site safety helps
To reassure employees, contractors and supply chain
To realise your organisation is placing a high level of importance on health and safety
Meet regulatory compliance
Make your employees feel safer
Demonstrate a positive approach to incident prevention and reduction
Provide a quicker response in the event of an incident or emergency occurring
Limit the severity of an incident
Lower lost time injuries
Help to resume normal operations quickly